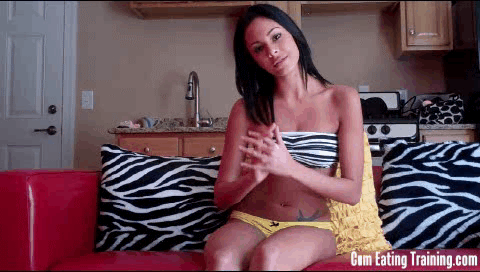 share gif:
Danica Logan is a brown skinned cutie whose innocent look hides a dark side you have to see to believe. Don't fuck with his beautiful fetish babe Danica Logan or she'll make you do things you'll never be able to forget.

You're a nasty little cum pig aren't you? You just love the taste of your own jizz and love being told what to do. That's good because if you don't do what I say you are going to learn that there are a lot worse things that I could do to you than just make you eat you own cum every night.

Now take out your cock and start stroking it while I go and get your dog bowl for you. It's the same drill as last time; you jerk off and cum in the bowl, then get down on your knees like a dog little doggy and lap it all up. If I find out that you so much as missed a single sperm there are going to be dire consequences for you.
- Danica Logan