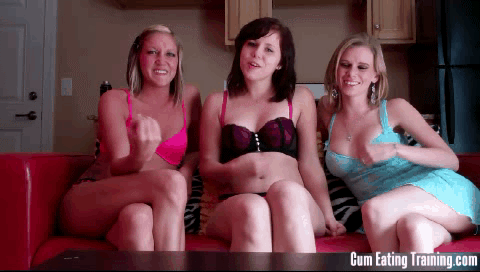 share gif:
Taylor Raz, Iva Sinister, and Vanessa Vixen are three dominate hotties who don't take no for an answer. If these three fierce willed fetish hotties tell you to do something, you had better do it or they will punish you in ways you can't even imagine.

We heard that you had never eaten your own cum so we thought that we should play a little game today. Don't worry, you get to cum, but you are going to have to pay for the right to release your load. Three times to be exact. We are going to make you jerk off three times in a row and eat your cum every time.

You aren't leaving this room until you have eaten three full loads of your own cum. You had better take out that cock and start beating it because the sooner you get done swallowing three loads of cum the better. You don't want to know what we are going to do to you if you aren't able to cum three times in a row tonight so you had better start jerking it already.
- Taylor Raz, Iva Sinister & Vanessa Vixon