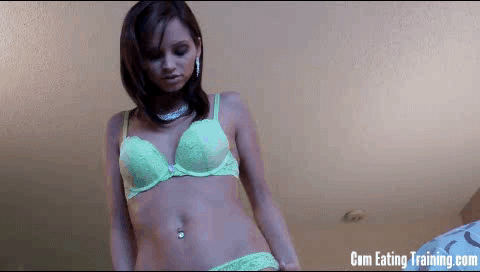 share gif:
Princess Ashley is a petite brunette cutie who loves her sex the kinkier the better. You had better watch out for this little fetish babe hottie because she likes to get wild in ways that most people find insane.

Do you know what time it is? It's dinner time. No, I am not going to be cooking you a meal. In fact, you're the one whose cooking; your own cum that is. That's right, the only thing on the menu for you tonight is you own cum. I hope you're hungry because it's going to be a big meal.

Have you ever even tasted you own cum before? It's actually not that bad, but you will be finding that out yourself here in a few minutes. Now take off your clothes and start stroking your cock already. We don't have all night and you have a lot of cum to eat.
- Princess Ashley