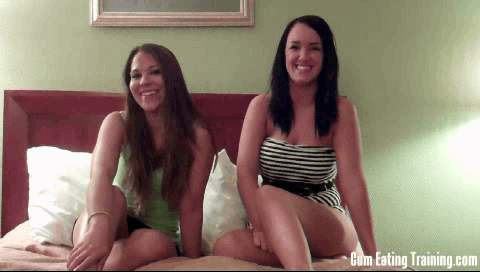 share gif:
Princess Anna and Mandy Taylor are a couple of hot fetish babes who are hard to handle on their own and become real trouble when they are together. Don't push your luck with these two fetish babes or you will regret it.

We are going to let you lay back and jerk your cock off like you watch us but it's not going to come for free. You are going to have to earn the right to check us out while you masturbate, but don't worry about that now, just enjoy the view and stroke that cock.

Are you starting to get close to orgasm yet? You had better hurry up, we are going to start counting down from ten and when we get to zero you had better cum. 3…2…1... CUM! Good boy, now you see all that cum you just sprayed all over the place? You are going to lick it all up until you get every last drop.
- Princess Anna & Mandy Taylor