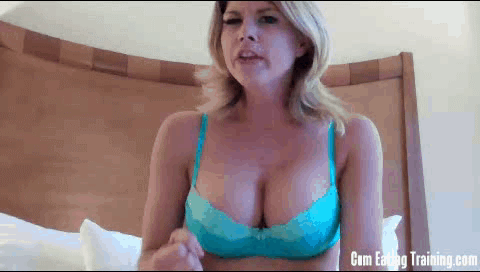 share gif:
Carissa Montgomery is a classically beautiful blonde bombshell with seductive powers like you've never seen before. It's no wonder there are so many men begging to be her slave with such a smoking hot body like hers.

You look like you are hungry and I know exactly what you can eat. I want you to masturbate for me, but when you cum I want you to cum in your own mouth. I know your dick is too small to reach to your mouth and you are too weak to shoot it that far, but I happen to know of a way for you to manage it.

First, take off all of your clothes and lay in the bed. Now I want you to take your legs and put them back over your head. Now do see how you can jerk off and shoot your cum right in your own mouth in this position? You should learn it well because you're going to be doing it a lot from now on.
- Carissa Montgomery